Week 4
How to Start Packing Your House to Move
Where to Start: Packing Tips for Moving
When you're packing up to move, it's normal to feel a little overwhelmed. Take it one room at a time, and you'll be good to go. This week, let's start by focusing on the least-used rooms and items in your home. Once week two rolls around, we'll outline how to pack the rest of your house.
We suggest downloading our moving checklist to stay organized while you pack.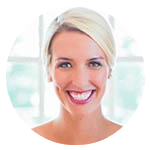 "Start with the storage/basement area or any part of the home that is the least used. Move on to the other less commonly used rooms in your home, such as the guest rooms and the living room."
Allo Perry Piller,
Professional Organizer, Neat Method
Room-by-Room: How to Pack Your Entire House
The garage is home to many sharp objects, power tools and hazardous items. But don't go nuts (and bolts) over it. Follow these tips to take care of everything from sports equipment to patio furniture.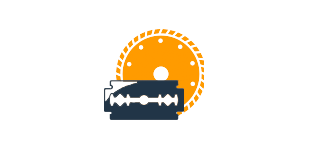 Wrap sharp items like saws and blades with a few layers of bubble wrap or old towels.
Remove batteries from power tools. Pack tools in original containers when possible.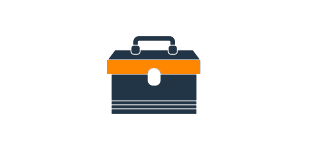 Securely close your toolbox with screwdrivers, wrenches and other hand tools inside.
Remove, clean and pack cushions and frames from patio furniture.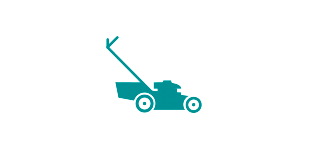 Empty fuel from mowers, chainsaws and snow blowers.

Remove your grill's propane tank or empty charcoal.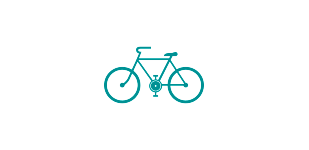 Disassemble bicycles. Visit your local bike store for a bike box.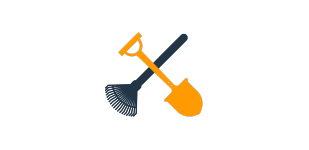 Wrap rakes, shovels and brooms in a moving blanket securely.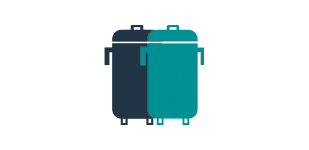 Clean trash cans if you decide to move them with you.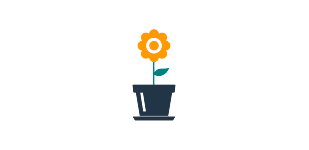 Wrap fragile lawn decorations or flower pots in bubble wrap.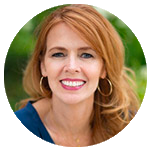 "Divide the garage into zones: sports/toys, gardening/yard care, auto repair/cleaning, etc. Once like items are together, you'll have a much better idea of how they can be packed up for moving day."
Monica Friel,
President & Founder, Chaos to Order
Hazardous Materials That Shouldn't Be Moved
Before your move, either use up these items or give them to friends and family. Be sure to properly dispose of items that you no longer want or need. Check with your city to find out where to take the items below:
Aerosol cans
Ammonia
Batteries
Charcoal
Chemicals
Cleaning supplies
Fertilizers
Fire extinguishers
Fireworks
Gasoline
Paints and paint thinners
Pesticides
Pool chemicals
Propane tanks
Motor oil
Nail polish remover
Ask Your Moving Company About These Garage and Outdoor Items:
Above-ground swimming pool
Dog houses or kennels
Gas leaf blower
Hot tub
Jungle gym
Motor scooter
Moped
Snowblower
Satellite dish
Storage shed
Swing set
Find a Dumpster to Toss Bulky Items
Packing Your Guest Bathroom
Wash towels, curtains and shower curtains and return them to the linen closet.
Clean your trash bin and soap dispenser.
Box up loofahs, bath brushes, soap dishes and other spa-like items.
Wrap delicate decorations like flower vases with newspaper or bubble wrap.
Wrap removable mirrors with moving blankets.
Remove towel hooks or shelving that you intend to move with you.
Pack or use up toiletries.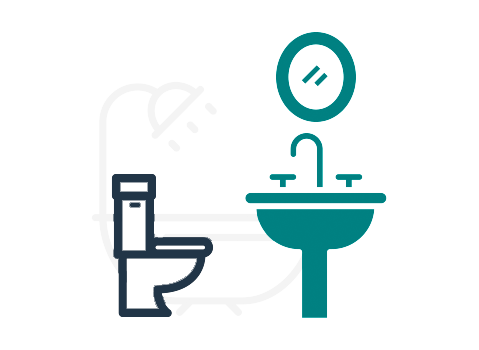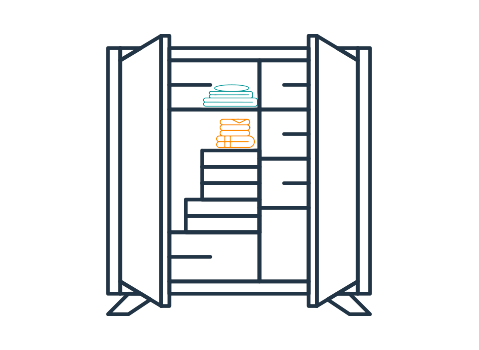 Packing Your Linen Closet
Make unpacking at your new home quick and easy with these linen closet organization tips:
Purge bedding, bath towels and blankets that you no longer use.
Wash, fold and organize by color, use and type.
Group sets of sheets with corresponding pillowcases.
Wrap linens in plastic bags first when packing in cardboard boxes.
Consider plastic tubs with sealable lids to keep fabrics clean.
Remove liners from shelves and wipe them down.
Packing Your Basement, Attic or Shed
Don't forget to clean out your garage, attic or shed! Now is the best time to sort through all those out-of-the-way spaces.
Sort through items you no longer use.
Plan a garage sale (if you haven't already).
Disassemble basement furniture.
Pack home gym equipment in sturdy, reinforced boxes.
Fold up and lock the treadmill.
Pack holiday decorations in plastic bins.
Box up your dehumidifier.
Safely dispose of hazardous materials.
Pack items you plan to store in plastic bins.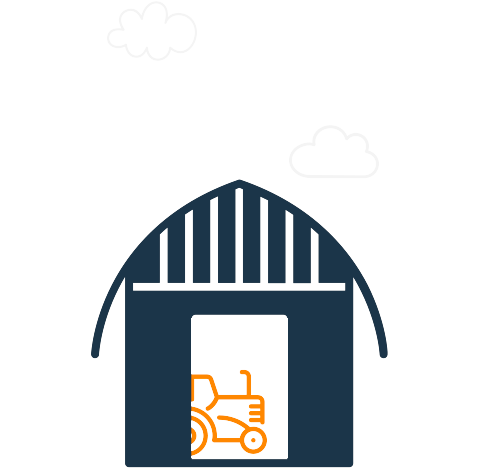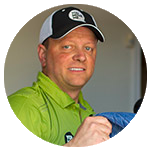 "Plan ahead so you do not have to rush. When you rush, you can improperly pack your belongings and can damage important possessions. You can also leave things behind or just forget them entirely. As soon as you have a move date, begin the de-cluttering, packing, and organizing process."
Joe Devost,
Operations Field Manager, You Move Me
Unless you plan to host an elegant soirée within the next few weeks, now's the time to pack delicate dishware, tea sets and other dining room accessories. Here's how to safely pack your most fragile and sentimental items.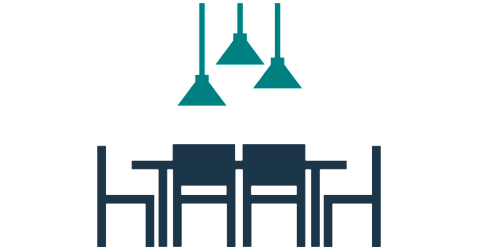 How to Move Your Dining Room Table
Take apart the table by removing legs and table leaves, if possible.
Wrap the tabletop with furniture blankets to avoid dings and scratches.
Label nuts and bolts and tape them securely to the tabletop.
Cover chair and table legs with furniture blankets.
Wrap glass tabletops with moving pads and reinforce them with bubble wrap.
Avoid using plastic wrap directly on wood surfaces — it can trap moisture.
Pro Tip: Not taking your table with you? Check out our furniture disposal guide to learn how to toss it.
How to Pack Dishware and China
Fill a sturdy box with packaging peanuts or wadded newspaper.
Wrap each plate individually with newspaper or bubble wrap.
Bundle three to four plates together with tape.
Stand plates on the end inside the box. Never lay plates flat.
Pro Tip: List fragile items that exceed $100 per pound on your inventory list as high-value items.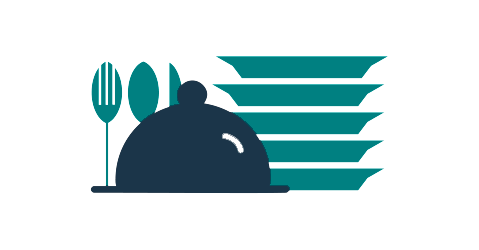 Packing Cups and Glassware
Pack glasses and cups in a separate box from the dishware.
Wrap and tape glassware and teacups in bubble wrap or newspaper.
Pack glasses in an upright position.
Layer a piece of cardboard on top before continuing with another layer.
Fill sides with peanuts or wadded newspaper.
Layer until you reach the top or until the box becomes too heavy.
Tape boxes securely.
Label with fragile stickers on all sides.
Moving Your Silver and Flatware
Cover with plastic wrap to prevent tarnish or rust.
Wrap and tape with newspaper individually or in sets.
Keep silver and flatware in its cushioned chest, when possible.
Wrap silver chests with a towel to protect the finish from scratches.


How to Pack Your Curio Cabinet
Wrap fragile items like glass figurines or awards individually in soft tissue paper.
Consider using a second layer of newspaper for extra protection.
Place items flat in a sturdy box and secure them with extra padding.
Next, Prepare Your Family & Household Necessities
Now that you know what to pack first, let's dive into the nitty-gritty side of moving. Next, we have tips for moving with children and pets, along with switching utilities, changing your address and more.