TJ Stewart
Premier Account Manager

Current Role
As an Account Manager at Dumpsters.com, I work diligently to make sure your day-to-day dumpster needs are met. I'll take the time to learn about your worksites and daily operations to coordinate deliveries, swap-outs and pickups as needed. I'm here for all your waste removal needs from start to finish on each job.
Past Experience
My history of contractor work puts me in an excellent position to help your waste removal needs. I worked on everything that my customers contact me about — from home cleanouts and remodeling to demolition and electrical work — so I can understand and relate to their dumpster needs. This lets me give them an accurate recommendation for how many boxes they'll need and what sizes are ideal for the materials they're working with.
Success Story
A customer was working on a tight deadline. The dumpster he had scheduled through a different company was delayed, which threatened to throw his project behind schedule. The same day he contacted me, I had a dumpster on-site to keep his project moving. Additionally, we talked about the scope of his job and estimated that he would need another three containers to keep his timetable. We got them all scheduled right then and there, allowing him to focus on the job at hand and meet his strict deadline. Dumpster rentals no longer stress him out. He is now a valued customer and no longer wastes his time and money searching for other haulers.
Outside of Work
I love to spend time with my family, including my two children. I also like to work out and golf with friends. When I have time to myself, I don't mind catching a game on TV — regardless of the sport.
Recommended Blog Posts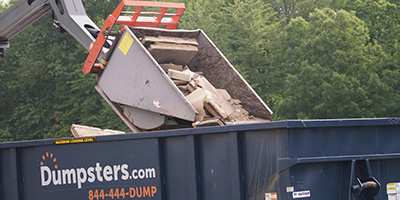 Is construction waste recycling better on-site or off-site? We break down the pros and cons of each, comparing the costs, time and recovery rates involved.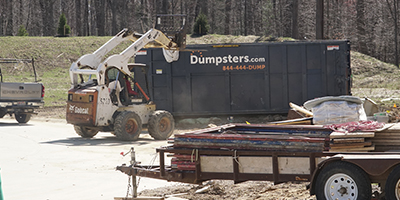 More project owners are requiring waste diversion plans. Here's how to get the most out of yours.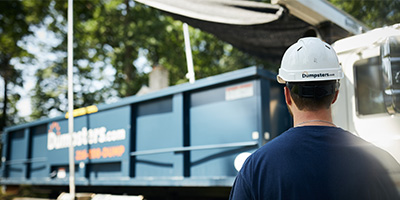 Connect with team members Trevor Ditch and Robert Di Pisquale III, who provide expert sustainability-focused solutions as certified LEED Green Associates.
Get Prioritized Jobsite Services