Everything You Need to Know About Renting a Dumpster


If you're ordering a dumpster for the first time or haven't needed one in a while, it's completely normal to have some questions. Don't worry — from identifying what you're tossing to scheduling delivery, we'll help you know what to expect to make renting a dumpster an easy process.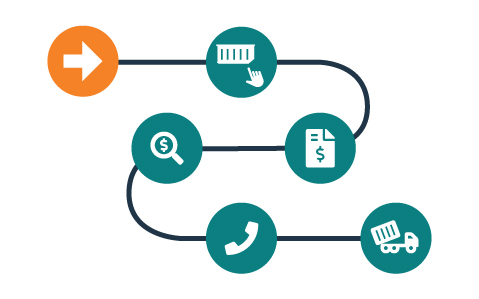 Get a Dumpster Delivered to Your Home:
Pick a size
Get a quote
Review details
Place an order
Schedule pickup
Step 1: Pick a Dumpster Size
Selecting the right container size is one of the most important steps in the dumpster rental process. You don't want to overload your bin and have items hanging over the sides, but you also don't want to overspend on a dumpster that's too large.
The most common roll off dumpster sizes across the country are 10, 15, 20, 30 and 40 yard bins. However, sizes will vary by market, so check what's available in your area. Let us know what you're tossing, and our experts will recommend the right size for your debris.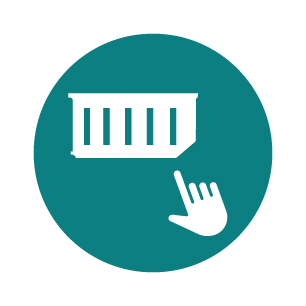 Common Sizes for Specific Projects
Part of picking the correct dumpster size is knowing how much debris your project will generate and how much it will weigh. Below, you'll find a helpful breakdown of what sizes we often recommend for certain projects — from removing dirt to tearing down a building.
Check Availability Near You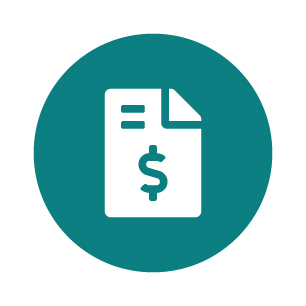 Step 2: Get Quotes
To get an upfront price, you'll first need to provide some information to get an accurate rate. When you request a quote, have the following details on hand:
Your delivery address and zip code.
The type and amount of debris.
The date you need a dumpster and for how long.
Any unique requirements of the project.
☒ Variable Pricing
Keep in mind: many other companies use a variable price model. This means your quoted price is often the base rate without any added fees that will appear on your final invoice. As a result, the price you pay is often higher than your quoted cost.
Unexpected Fees With Other Companies:
Mileage and Fuel
Administrative Fees
Disposal Fees
Franchise Fees
Debris Weight
☑ All-inclusive Pricing
With us, you'll receive an all-inclusive price quote. Our dumpster prices are bundled to ensure that the cost you are quoted is the price you'll see on your final invoice — as long as you don't incur added fees, which we explain upfront so you can avoid them.
Our Straightforward Prices Include:
Delivery
Pickup
Disposal Fees
Rental Period
Covered Weight Limit
Step 3: Review Details
Our team is professionally trained to answer any questions you might have about your dumpster rental. We're well-versed in the disposal regulations in your area, and we'll take the time to review them with you when you order.
If you have other questions about how dumpster rentals work, check out our FAQ page or give us a call. Here's a list of common questions customers ask to help get you started: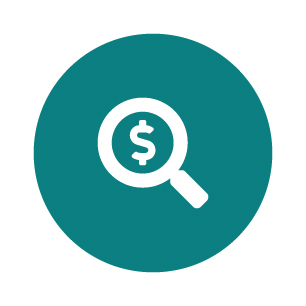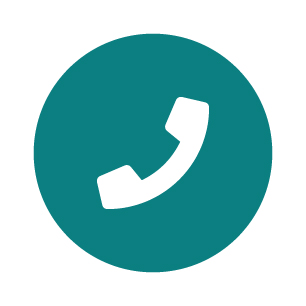 Step 4: Place an Order
Now comes the most important step: ordering your dumpster. All it takes is a quick phone call. While this is one of the easier steps in the dumpster rental process, here are a few tips to help your call go smoothly:
Tell us your zip code, debris type and requested dumpster size.
Pick a delivery date with a 24-hour window for drop-off.
Select a delivery location, free of obstructions.
Have a credit card ready to finalize your order.
If you're ready to order right now, pick up the phone and give us a call at 877-814-9826.
How to Prepare for Delivery
After you place your order, follow these steps for a smooth delivery. We'll take detailed placement instructions so you don't have to be home when the delivery truck arrives. Along with these simple preparations, there's no need to call off work or rearrange your schedule for your dumpster's arrival.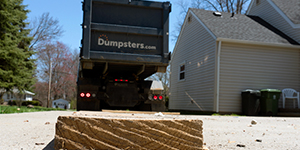 Clear the Way
Clear the way and double-check there's enough space and no low-hanging overhead wires or trees.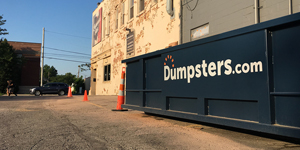 Mark the Spot
Mark the preferred delivery space with cones or other indicators so the driver knows where to place the dumpster.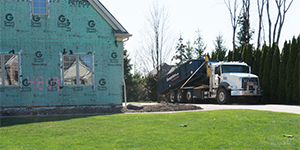 Avoid Prohibited Items
Educate yourself on our accepted and prohibited items to avoid disposing of items that may incur extra fees.
Step 5: Schedule Pickup
When you approach the end of your rental agreement, we'll send email reminders to schedule your pickup. As with the ordering process, we make scheduling your pickup simple. Once you've finished loading your dumpster with household junk, remodeling materials and other debris, just email us back, give us a call or schedule online. You can even request dumpster removal by texting us at 855-378-9829 with your address and pickup date.
As you decide on your pickup day, keep these things in mind:
Be prepared for your dumpster to be removed at any time throughout the day.
We'll do our best to provide a time of arrival, but our routes are based on fuel efficiency.
Make sure your dumpster is accessible and not overloaded with debris.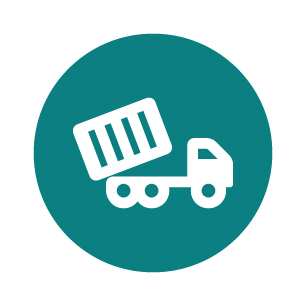 How long is a rental period?
Our dumpsters come with a generous rental period of 7-10 days, however you can request a pickup at any point during your rental period. If your cleanup requires more time, we may be able to extend your rental for a small daily fee.
Do I need to be on-site when you deliver the dumpster?
No. We'll take detailed delivery instructions when you order so that we can still deliver your dumpster even if you aren't around. Please just ensure there are no obstructions where you would like the container placed.
How soon can you deliver a dumpster?
We often offer same-day and next-day delivery, depending on our container inventory. If those options are not available when you call, we strive to get you your dumpster within two days of your order. We recommend ordering a few days before your project so we can promise the delivery date you need.
Can a dumpster rental damage my driveway?
Damage such as scuffing, scraping and cracking is possible due to the large amount of weight sitting in one spot. However, we'll help you find a location that minimizes the likelihood of damage. You might also consider laying wood planks to protect your driveway.
We Simplify the Process
Our goal is to make renting a dumpster as simple as it should be. We do that by offering straightforward rates and attentive service every step of the way.
We will take the time to talk through the details of your project with you, helping to ensure you have the right dumpster size for your debris. Plus, our team is just a call or text away when you need help. All you need to do is load the dumpster, then leave the dirty work at the landfill to us. Call us to rent a dumpster today.
Additional Resources
Still have questions about how to rent a dumpster? Check out some of these references to learn more.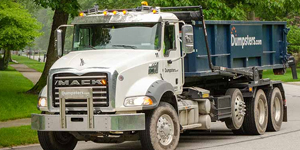 Size Selection Resources: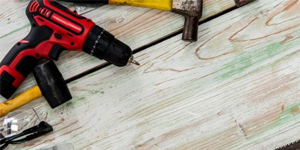 Helpful Guides: