Trevor Ditch
Account Executive Sales Leader

Current Role
As an Account Executive Sales Leader at Dumpsters.com, I oversee a team of Account Executives who work to provide best-in-class service to make sure your organization's waste needs are met.
Past Experience
Starting in sales, I worked with experienced dumpster renters as well as first-timers. I've built a solid base of knowledge because of this, so you'd be challenged to find a question I haven't already found an answer to. This strong foundation of industry information means I'll get you the answers you need, when you need them.
Success Story
I have a client that was simultaneously doing around 200 projects at gas stations across the U.S. I had the customer send me the addresses of each project and, using my connections with haulers throughout the country, I put together a comprehensive list of quotes for each project. Then I sent a full price for all of the projects while allowing my client to see what each individual project would cost. As a result, my client received dumpsters for all of the projects at the best price possible while only having to send me one email.
Outside of Work
I am a big West Virginia University fan, so if the Mountaineers are on TV, you can bet I'm watching. Otherwise, I'm probably playing blackjack with friends or getting outside for some exercise.
Recommended Blog Posts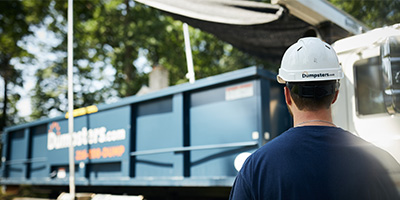 Connect with team members Trevor Ditch and Robert Di Pisquale III, who provide expert sustainability-focused solutions as certified LEED Green Associates.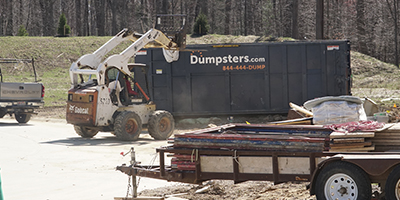 More project owners are requiring waste diversion plans. Here's how to get the most out of yours.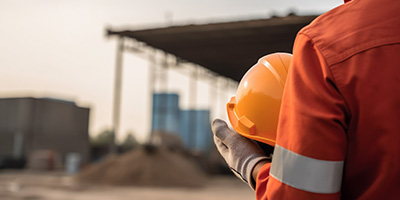 From OSHA-compliant portable sanitation to strategic dumpster placement — improve your construction sites with our essential health and safety tips.
Get Prioritized Jobsite Services