Reliable Restaurant Dumpster Rentals
Whether you run a single location or hundreds nationwide, we'll provide you with customized restaurant dumpster service and one point of contact to keep your business safe, clean and clutter-free. Contact us to set up a flexible, personalized plan for your waste.
We Work With:
Franchises
National Chains
Bars and Breweries
Independent Eateries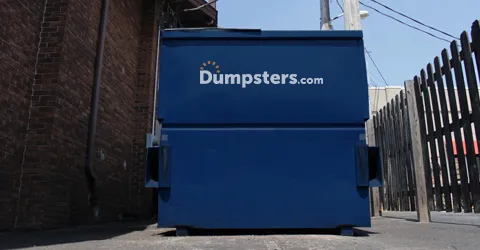 Why Dumpsters.com?
All-Inclusive Pricing
Budget confidently with our upfront, competitive pricing, which bundles all expenses into one flat rate.
Best-in-Class Service
Use our trusted network of haulers to receive consistent, reliable pickups that will keep your dumpsters from overflowing.
One Point of Contact
Save time ordering dumpsters or adjusting your service by talking with your dedicated account manager by phone, email or text.
Enjoy Nationwide Coverage for All Your Restaurants
Manage a regional or national restaurant business? We can help. Partner with us and receive expansive, nationwide dumpster service, with one account manager and one monthly invoice.
Call 877-615-9347 to speak with a waste disposal expert.
Choose a Restaurant Dumpster Size for Your Waste
We offer a variety of dumpster sizes for regular trash and recycling containers with our restaurant waste service. Take a look at our available containers and reach out to get started.
Weight limits can vary by location. Exterior dimensions may vary by manufacturer.
What Our Customers Say
"Waste is always picked up in a timely manner every week, and making our payments is easy and affordable. Our account manager and customer service team are very professional, courteous and amiable. We highly recommend [Dumpsters.com] to anyone who is looking for a waste disposal company."
Kathleen Kanan, Owner | Omar's Pizza & Mediterranean Grill
Restaurant Waste Management FAQs
How much does an average restaurant dumpster cost?
The average monthly cost for a restaurant dumpster is $178, but these prices vary by location and collection frequency.
Which restaurant dumpster size should I rent?
Smaller restaurants only typically need a 2 or 4 yard dumpster, while larger, busier locations might require 6 or 8 yard containers. Our knowledgeable account managers will help you determine the right size and number of dumpsters you need.
How do you recycle restaurant food waste?
Restaurant food waste can be recycled by composting it. Composting is generally done on-site in a secure bin. Some municipalities offer composting services in addition to trash and recycling pickup service. To find out if composting is available in your area, reach out to your local municipality or your waste management company and see if they offer composting options in your district. It is also possible that local organizations may be able to help. For instance, companies like Cleveland-based Rust Belt Riders will often pick up the composted food waste for use on farms and plant nurseries.
If you want to compost in your own bin, you can bring your waste to a composting facility. Visit FindAComposter.com to look up composting facilities near you.
How can you reduce food waste in restaurants?
Business owners can reduce food waste by:
Cooking to order.
Composting unused scraps.
Donating soon-to-expire foods.
Adopting better storage practices.
Using ingredients in multiple dishes.
Encouraging the use of carryout containers.
Using imperfect fruits and vegetables that would otherwise be discarded.
Food for Thought
From minimizing food waste to maintenance and renovations, find more tips on our blog.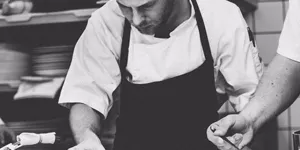 Donating leftovers and using the same food items in multiple dishes are just some of our tips to help lower your restaurant's environmental impact.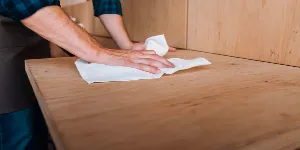 A clean restaurant is crucial. We rounded up daily, weekly and monthly maintenance tasks designed to keep your business in top shape.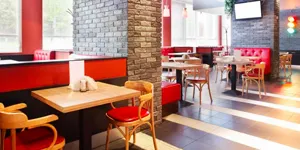 Customers, costs and convenience are important to keep in mind when making renovations. Learn how to upgrade your space quickly and efficiently.