Reliable Restaurant Dumpster Service
When you partner with us for waste removal, you can say goodbye to overflowing, unsightly trash containers. From food waste to broken dishes and packaging, we'll make sure you have the right container and pickup frequency to keep your garbage under control. Contact us to set up a flexible agreement today.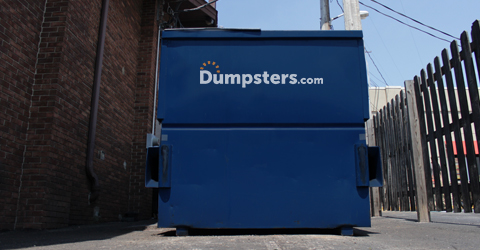 Connect With a Waste Disposal Expert
Select a Container Size for Your Trash
Weight limits can vary by location. Exterior dimensions may vary by manufacturer.
What Does Restaurant Waste Removal Cost?
Your monthly bill begins the day your container is delivered and features a simple, flat rate determined by your location, container size and pickup schedule. Your commercial dumpster price won't change month-to-month – unless you update your agreement to include add-on features, additional pickups or swap container sizes.
Popular Add-on Features
Locks: Keep others from tossing extra trash into your container.
Wheels: Make your 2 or 4 yard dumpster easy to move.
Drain Plugs: Stop wet waste from leaking and causing odors.
Why Choose Us for Your Waste Management Needs?
Whether you're a local diner or a five-star bistro, your establishment needs a reliable restaurant dumpster service. With a variety of sizes and personalized scheduling options, we'll make sure your business keeps a clean appearance.
Consistency
We optimize our daily routes to ensure your trash is picked up on schedule without missing a beat.
Flexibility
You have the freedom to change your waste collection schedule or swap out your bin size at any time.
Accessibility
You'll have an easy-to-reach team to handle additional service requests and answer any questions along the way.
Food for Thought From Our Blog
Looking for other ways to optimize your operations? From minimizing food waste to maintenance and renovations, find more tips on our blog.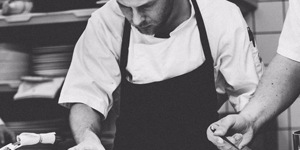 From tracking inventory to donating leftovers, check out our six waste reduction tips to lower your restaurant's environmental impact.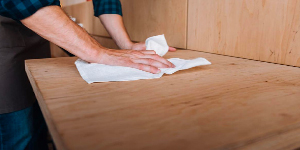 A clean restaurant is essential. We rounded up daily, weekly and monthly maintenance tasks to help train your staff.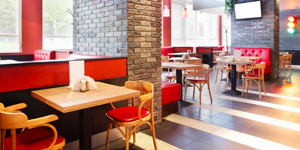 Ready to modernize your dining space? From average costs to announcing your plans, learn how to remodel your restaurant efficiently.