ARC Group USA, a full-service general contractor, provides professional roofing and reconstruction services for multi-family and commercial projects nationwide. Working with Dumpsters.com, they've received consistent and reliable dumpster service for all their jobs.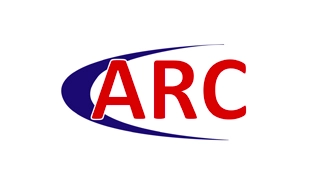 Website: https://www.arcgroupusa.com/
Industry: Commercial Construction
Headquarters: Garland, TX
Type: Roll Off Dumpsters

The Challenge
Before partnering with Dumpsters.com for construction dumpster rental services, ARC Group USA had to research local haulers whenever they were planning a project in a new region of the country.
On average, Randy Jackson, the purchasing manager, would make 5-10 phone calls to local haulers per project, which took about 2-5 hours each time.
But even when they chose a hauler, they didn't know if their services would be dependable. Common problems included dumpsters not being on-site when the haulers promised, poor customer service and inefficient invoicing.
The Solution
The dumpster rental process changed for the better when ARC Group USA started working with Dumpsters.com. Through this service, they gained access to:
Construction dumpsters in 800+ service areas and all 50 states.
One point of contact for all of their needs.
Quick scheduling for deliveries, pickups and swap-outs.
Streamlined billing for multiple jobs across the country.
"[Our account manager] is the best dumpster partner. Everything is always taken care of. Seldom do you find someone who takes care of a customer the way he does. I don't have to worry about calling multiple companies, and the way I deal with him is great. Either I email him, text him or call him. Everything goes smoothly."
Randy Jackson, Purchasing Manager | ARC Group USA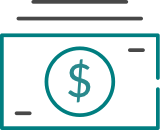 The Result
Since partnering with Dumpsters.com three years ago, ARC Group USA has rented over 200 dumpsters with a consistent, dependable experience every time.
"Here's why I like working with you," Jackson said. "You're on time, your dumpsters are there when they're supposed to be, and you call me back."
Working with Dumpsters.com has given Jackson and his team peace of mind when it comes to dumpster rentals. They've saved time and money and know that wherever they begin a project, they will have reliable, hassle-free dumpster service.
Now, when ARC Group USA starts a new job, all Jackson needs to do is reach out to his account manager to order the containers he needs for the project. Rather than spending 2-5 hours researching haulers for new markets, Jackson can rent a dumpster within minutes.
This account manager is Jackson's contact for all of his dumpster rental needs nationwide, from arranging delivery to billing and invoicing.
In short, ordering dumpsters isn't something to worry about for Jackson. Instead, it's a seamless process for any new construction job.
Ready to Make Renting Dumpsters for Your Job Sites the Least of Your Worries?
See how Dumpsters.com makes dumpster rental ordering easy nationwide.