Key Stats
225 Service Areas
Across the U.S.
1K+ Dumpsters
Rented in 3 Years
About Lane Valente Industries

Lane Valente Industries provides construction services for store-within-a-store projects for the largest U.S. retailer. Learn how Dumpsters.com streamlined dumpster rentals for them nationwide.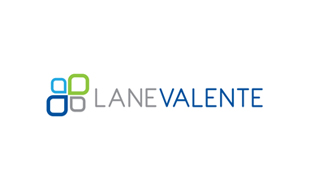 Website: http://lviusa.com/
Industry: Commercial Construction
Headquarters: Smithtown, NY
Type: Roll Off Dumpsters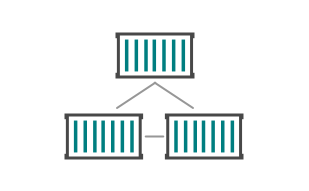 The Challenge
Before partnering with Dumpsters.com, Lane Valente Industries leveraged many different haulers across the country when they worked on construction projects for this U.S. retailer.
With 8-10 new projects per week, finding new hauling vendors, organizing dumpster deliveries and pickups, and keeping track of all the rented containers was very inefficient.
Lane Valente Industries works on dozens of different projects at a time in multiple markets for this major retailer. This made it difficult to keep track of the different haulers they were working with and the jobs they were responsible for.
Coordinating with multiple parties also took valuable time away from projects that require speed and efficiency. Many other project management duties took precedence; ordering dumpsters should not have been a time-consuming hassle.
Consequently, Lane Valente Industries sought a dumpster rental solution that would reduce the amount of time spent communicating with several companies. Enter Dumpsters.com.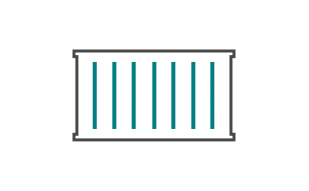 The Solution
In 2017, Lane Valente Industries switched from working with multiple haulers to one partner: Dumpsters.com. Since then, they've benefitted from many services including:
Dependable, prompt and high-quality service in 225 locations across 50 states.
One dedicated account manager who coordinates orders, manages data and tailors their service per specific job requirements for all their projects nationwide.
Single, consistent billing for all their store-within-store construction jobs.
"Dumpsters.com couldn't make the dumpster rental process easier; it's as simple as sending an address, delivery date and a site contact."
Kevin Lane, Project Manager | Lane Valente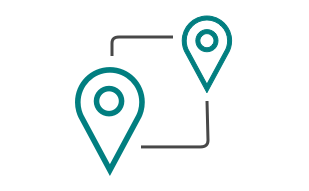 The Result
Renting dumpsters for several job sites is no longer inconvenient and time-consuming for Kevin Lane, the project manager who oversees the projects for this U.S. retailer, and his team.
The dumpster rental process is now simple and efficient. Lane says his favorite aspects of working with Dumpsters.com are "the ease of ordering and the quick responses" he receives from his account manager, who is his single point of contact for dumpster rentals across all of his job sites around the country.
With just one email, Lane can set up an order of 30-60 dumpsters at a time.
By using one vendor for all his dumpster rentals, Lane doesn't have to worry about wasting time, managing relationships with multiple haulers or keeping track of hundreds of containers across the country all at once. Instead, Dumpsters.com handles all of this for him with its efficient dumpster rental process.
Plus, Lane and his team now benefit from a streamlined billing process with consolidated monthly invoices thanks to their partnership with this dumpster service.
Now, Lane Valente Industries has a dumpster partner they can rely on no matter where they're doing a project or how many dumpsters they need to order.
Tired of Keeping Track of Multiple Dumpster Vendors?
See how easy it is to rent dumpsters when you work with Dumpsters.com for your construction projects.