About Next Day Access - North Houston

Next Day Access is a medical equipment manufacturer and installer operating in the greater Houston area.
Learn how Dumpsters.com delivers a better dumpster rental experience by consistently hitting scheduled pickup times, providing responsive customer service and offering competitive prices.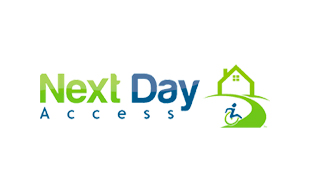 Industry: Healthcare Products & Services
Headquarters: Spring, TX
Type: Front Load Dumpsters

The Challenges
When Brian Week, the owner of Next Day Access - North Houston, was opening his new business, he knew he didn't want to continue working with the waste provider that the previous occupant of his office used for their dumpster service.
The previous occupant told Week that their waste provider was too expensive, missed pickups regularly and gave them a leaky dumpster. So, Week decided to explore other options. He looked for a company who'd be able to provide consistent pickups, a new bin and a single point of contact to streamline the transition from one provider to another.
That's when he found Dumpsters.com.
The Solutions
Ease of setup was something Week was especially concerned about. However, Dumpsters.com provided a customized service plan before the old provider stopped service.
By choosing to work with us for their trash pickup service, Next Day Access immediately received:
Responsive Customer Service
Leann Wiseman, Next Day Access's dedicated account manager, provides timely waste disposal service, such as changing pickup dates or answering invoice questions.
All-Inclusive Pricing
Our dumpster prices include fuel and administrative costs — as well as locked-in pricing for the first year of service — rolled into one flat rate.
Reliable Hauling Solutions
Dumpsters.com learned about Next Day Access's trash disposal needs directly from Week himself and chose the right hauling partner — including a fast solution for a broken bin.
"Moving our business to Dumpsters.com was very easy. I never had to ask anyone to go above and beyond."
Brian Week, Owner | Next Day Access - North Houston
The Results
Next Day Access has rented 4 yard dumpsters for trash collection service since 2021.
With Dumpsters.com, the medical equipment manufacturer and installer:
Saves Money
Week mentioned our prices as being part of his decision to work with Dumpsters.com. That's because our transparent, consistent pricing keeps Next Day Access from paying varying rates for fuel and administrative costs. As a result, Week reported that we've saved them between $1K-$4.5K per year.
Saves Time
"One of the top reasons I chose Dumpsters.com is the responsiveness of customer service reps like [Account Manager] Leann Wiseman, especially during setup," Week said.
Account managers like Wiseman save our customers from waiting on hold on a generic customer service line to resolve even minor issues, which can result in a loss of valuable time. Instead, with one quick email to Wiseman, Week can ask questions about billing or even request a new bin.
Avoids Missed Pickups
The waste provider who serviced the previous occupant often missed pickups, causing garbage to overflow in their parking lot. With Dumpsters.com, Next Day Access not only receives consistent pickups and reliable scheduling, but their dumpster was also delivered before the old one was removed.
"Fortunately, we are the driver's first stop each Wednesday so [our dumpster] is empty by the time our office opens," Week said. The change in service has resulted in a clean parking lot and smooth operations for Week and his team.
"Trash removal is one of those things that, as a business owner, the less you need to think about it, the better."
Brian Week, Owner | Next Day Access - North Houston
Get a Better Dumpster Rental Experience for Your Business
Set up prompt and reliable dumpster service — with one point of contact — for your trash pickup.