Arrange Empty-and-Return Service
Find dumpster services in your area

Empty Your Roll Off for Ongoing Needs
Some projects require more than one dumpster to handle the debris. Whether you're managing a long-term construction job or planning a large outdoor event, our ongoing roll off dumpster rentals can simplify debris removal to keep your project on track. This approach is also called "empty-and-return" or "continuing" service.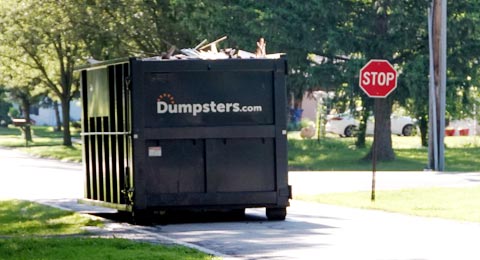 Call to Schedule a Swap-Out
When Ongoing Dumpster Rentals Come in Handy
While we also offer permanent dumpster service for long-term waste needs, commercial front-load bins are smaller than our temporary roll off dumpsters. If you need a larger size to accommodate your waste stream, our ongoing roll off service is the answer.
How Our Continued Service Works
When you call to set up your rental, our skilled team will help you determine the best size for your project and materials. However, if your bin starts to fill up faster than expected, or if you only have room for one container, use these steps to keep your project moving.
1. Request a Swap
Just give us a call and let us know when you need your dumpster emptied.
2. We Haul It Away
We'll empty the bin at the landfill. This typically takes about an hour, but varies depending on the distance to the landfill and how busy it is.
3. We Return It
We'll bring the empty container back so you can keep working.
4. Fill It Up Again
Call when you're ready for pickup.
Note that if our inventory allows for it, we may be able to bring an empty dumpster when we show up to haul the existing one away.
Need Multiple Dumpsters On-Site?
Depending on your location and dumpster availability, you may have the option to rent more than one container at a time. This allows you to complete your project or continue your event with less chance of interruption. The right number of bins onsite will also help you avoid overloading containers.
If you're managing projects across several locations, we'll help coordinate deliveries to each job site. To estimate the right size and quantity of dumpsters, use our dumpster weight calculator. If you're still not sure what you need, just give us a quick call.
Choose a Partner That Puts Your Project First
Easy Loading
Keep the dumpster door open as you work to conveniently load it up with heavy debris.
Flexibility
With multi-day rental periods and empty-and-return service, tackle large or ongoing projects without interruption.
Convenience
With a roll off dumpster on site, you can clean up at your own pace.