Southwind Group's purchasing agent was spending too much time searching for dumpster haulers for each construction project. Handing off waste management to Dumpsters.com, Southwind saved time and money and received reliable service.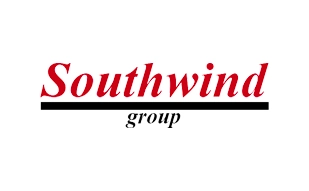 Website: https://www.southwindgrp.com
Industry: Commercial Construction
Headquarters: Abilene, TX
Type: Roll Off Dumpsters

The Challenge
Since 1996, Southwind Group Inc. has completed hundreds of commercial construction projects nationwide. They provide quality turnkey construction service for the specialty retail, medical, office and bank development industries.
Southwind Group Purchasing Agent and Property Manager Travis Mathis found himself stressed and wasting time on the phone each month dealing with dumpster haulers often, too often.
Besides calling to find service providers who had the sizes he needed, he also had to make sure that dumpsters were delivered on time, and when they weren't, look into why deliveries were delayed.
Mathis was busy enough managing properties, vendors and subcontractors. He's a problem-solver, but one problem seemed unsolvable: finding dependable waste haulers.
Travis needed a solution that saved him time, had unwavering service and required less oversight. He found his answer at Dumpsters.com.
"…whenever I got a permit for the job, I'd call the people in the permit office and ask who they use for dumpsters….[I] definitely had issues trying to handle it all on my own on top of my regular responsibilities."
Travis Mathis, Purchasing Agent & Property Manager | Southwind Group
The Solution
Dumpsters.com Account Manager Vince Minniti handles Southwind's hauling needs no matter where they're working. Using our nationwide network, Minniti sets up prompt deliveries, swap-outs and pickups so Mathis no longer has to worry about dumpsters.
"I came across Dumpsters.com and decided to try them out and haven't regretted it since. It saves me a great deal of time. I call Vince Minniti, [our dedicated account manager], and I know it will be taken care of."
Travis Mathis, Purchasing Agent & Property Manager | Southwind Group
The Results
When asked about the results, Mathis said he finds our service to be very reliable. He also reported that we help him maintain clean jobsites and run projects smoothly and on schedule while lowering his waste removal costs.
Instead of making 3-5 phone calls, he only needs to make one to Minniti to get things going. This saves him several hours of time per project.
Dumpsters.com Delivers Timely Solutions and Helps Improve Project Efficiencies
In addition to the time savings, Mathis said he doesn't worry about late deliveries because of our steadfast service.
Two recent jobs illustrated the results from his perspective.
"In Colorado Springs, when we had to swap out a dumpster size and placement mid-job, [he] was on top of the vendor to help keep communication open and to make sure they held up their end," he explained. "I would have messages before and after regular business hours.
"The second was in the Kansas City market, where he made sure we would have two 30 yard dumpsters on-site the same day they had one picked up and hauled off the same day we requested," he continued. "All of this on both projects while helping me meet the local permits and help keep the cities happy."
Since finding Dumpsters.com, Mathis hasn't looked for another dumpster company because of our competitive pricing, account management service and national network that keep up with his business.
"Vince [Minniti] goes out of his way regularly to help me out and keep things working smoothly. He has excellent time management and customer service skills. Vince is a solid representation of what I'd want for my own company."
Travis Mathis, Purchasing Agent & Property Manager | Southwind Group
Stop Hunting for Haulers for Your Construction Site Waste
See how a Dumpsters.com account manager and nationwide network can uncomplicate your business by calling today.