About Vision General Contractors

Dumpsters.com developed a custom program for this national construction company, bringing them more business and creating a new standard for store remodel jobs for the largest U.S. pharmacy.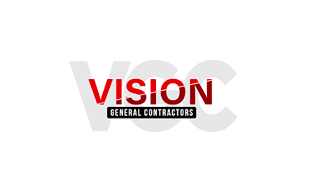 Website: visioncontractors.com
Industry: Vision General Contractors
Headquarters: Kennesaw, GA
Type: Roll Off Dumpsters

The Challenge
Before working with Dumpsters.com, Vision General Contractors struggled to find a national vendor that provided consistent service and met all their job requirements.
No hauler could keep up with their dumpster swap-out requests, which caused delays on remodeling jobs for the largest U.S. pharmacy company.
These holdups especially impacted Vision General Contractors' ability to maintain clean job sites during their projects with the retailer.
Site cleanliness is one of the most important factors for this retailer when evaluating contractors and awarding future jobs.
So, Vision General Contractors knew it was time to find a new construction dumpster partner.
The Solution
After partnering with Dumpsters.com on job sites across the southeastern U.S., their dumpster rental process went from disorderly to efficient.

Dumpsters.com worked with Vision General Contractors to develop a program specifically for these pharmacy jobs, which usually involved six to 10 dumpsters per project.
To prevent delays, Dumpsters.com started delivering two dumpsters at the beginning of each job. Then, they swapped out individual dumpsters as they filled up.
This streamlined the process by eliminating wait times between dumpster switch-outs and prevented costly delays.
"We know we are a priority for Dumpsters.com."
Jason Crawford, Project Manager | Vision General Contractors
The Results
Since this program was initiated in 2018, Vision General Contractors has maintained cleaner job sites and increased the timeliness of their projects with their customers.
Because they have a dedicated account manager for all these jobs, Dumpsters.com also has replicated their service for every project nationwide.
Vision General Contractors' reputation and successful project execution have, in turn, brought them more work from this retailer. Now, they work on six to nine pharmacy remodeling projects simultaneously around the region.
The retailer was so impressed with this program that it made it a standard across all their construction jobs.
Now, whenever this pharmacy company plans a store remodel, they automatically set aside room on job sites for two dumpsters, thanks to the customized solution developed by Dumpsters.com for Vision General Contractors.
Need Personalized Dumpster Service to Speed Up Your Jobs?
See how we can bring your dumpster service to the next level.