How to Get Rid of an Old Couch
Figuring out what to do with an old couch can be tricky, whether you're redecorating your home or finally getting rid of the old sofa that's been in your family longer than you have. Due to their size, many areas don't collect couches curbside or only pick them up on special bulk waste days.
It takes some research to know how and where to donate, sell or dispose of your sofa, but we've handled that for you. Read on for tips to help you get rid of that old couch.
1. Sell It
Looking for a way to get rid of your couch and make a little money doing it? If it's in good condition, you might be able to sell it online, at a garage sale or to a local resale shop. For heavier pieces, consider selling to someone locally who can pick it up or an organization that offers pickup service.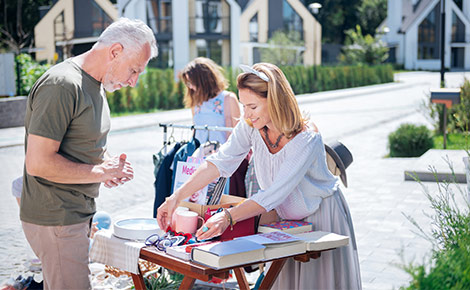 Tips for Selling a Couch
Including your sofa's dimensions in your listing helps buyers know how the couch might fit into their space. It also helps them decide if it will fit in their vehicles and doorways.
Take Good Photos and Videos
Well-lit photos can help maximize the potential sale value of your old sofa so you can get rid of it sooner. Take photos of the front, back and the label so prospective buyers can see the manufacturer. Additionally, adding videos will help your listing stand out in a crowded market.
Don't try to hide any stains or small tears in the fabric. The last thing you want is a buyer to find out after the fact that there were minor flaws.
Before the buyer arrives to your home, move the couch into a well-lit outdoor space. Not only does this make it easier for them to load and go, but you won't need to let strangers into your home.
Price the Item Appropriately
To make sure you're getting the full value of your old furniture, compare your sofa to similar items online. If the couch is in good condition, you can usually sell it for around 70-80% of its original value.

Pro Tip
Nobody wants to buy a dirty couch. Before listing, check the manufacturer's cleaning recommendations. If you can't find them, consider sprinkling baking soda to remove odors and stains, then give it a fresh vacuum.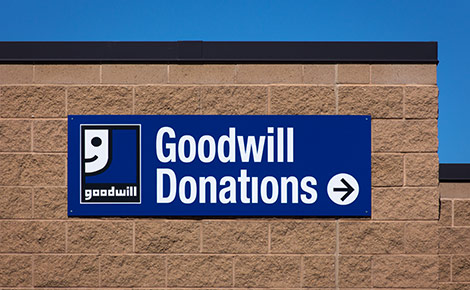 2. Donate It Locally
You may no longer need your couch, but large pieces of furniture can be very expensive. Donation is a great, free couch disposal method that can help make room in your home while also helping others in need. Consider donating to a national charity, or look into local charities that can accept sofas. Some organizations will even pick up your couch for free — just check out their website or give them a call to learn more.
Tips for Donating a Couch
Ask About Specific Requirements
Heavy furniture items like couches may not be accepted at all donation facilities. Be sure to call the center to ensure the donation can be accepted before moving forward.
Bulky items like couches may require you to schedule a pick-up or drop-off time. Contact the organization in advance and schedule a time that works for you.
To ensure you're donating your couch safely, clean the couch by following the manufacturer's suggestions or hiring a professional.
Package your couch and store it in a clean, dry and accessible place until your scheduled pick-up or drop-off date.

Keep in Mind
If your couch is too damaged or dirty, a charity may not be able to sell it and will have to shoulder the cost of throwing it out. For extremely old, unusable couches, consider recycling or throwing it out yourself.
3. Recycle the Couch
A sofa itself may not be recyclable, but when you break it down, the individual parts are. The fabric, wood and metal of your couch can all be reused and repurposed, but you'll need to do a bit of research to find the best place to recycle each material. See what local resources are available and also consider the following online resources: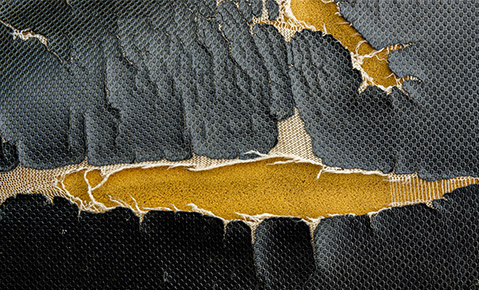 Decided breaking your coach down for recycling is the way to go? Click a material for tips on how to handle each part of your couch.
Upholstery Fabric
Fabrics like cotton, linen, leather and wool from your sofa can often be donated to a local thrift store. If your local secondhand store won't accept the material, some recycling facilities will accept fabric to shred up and use as insulation.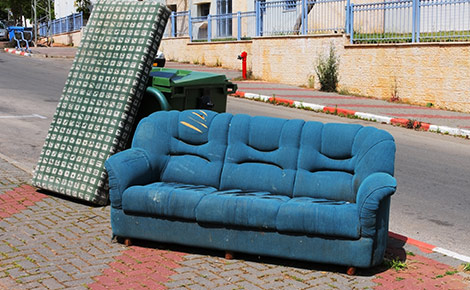 4. Put It on the Curb
Depending on your area, bulk pickup might be the most convenient option to get rid of your couch. Research your local regulations first as there may be possible restrictions on large items for local trash collection. If you live in an apartment, check with your leasing company to see if the furniture is accepted in their dumpsters. Here are a few common rules and restrictions with curbside bulk pickup:
Additional fees for bulk pickup with regular trash
Regulations regarding wrapping upholstered furniture in plastic.
Limits on the number of furniture items left curbside.
Tips for Curbside Disposal
Contact Your City's Waste Collection Company
Many communities have restrictions on what day bulk garbage can be picked up. Contact your local waste management service to see if and when you can set out large items.
Contact Your Local Government
Reach out to your local government to see if they have any community bulk collection events at a central location.

Pro Tip
If you are disassembling a pullout couch to recycle, consider removing and disposing of the mattress and frame first to make things easier. Access the bed frame from the bottom of the couch and safely remove it by detaching the bolts.
5. Hire a Junk Removal Service
If you are physically unable to lift and move heavy furniture, a junk pickup team is a solid option to consider. Junk removal services will come to your home, provide a quote on-site and haul the couch away. The pricing for junk removal service will vary based on the size and weight of the couch.
The junk removal process typically involves:
Rates that vary based on item size.
Junk removal company employees entering your home.
Specific timeframes when you have to be ready.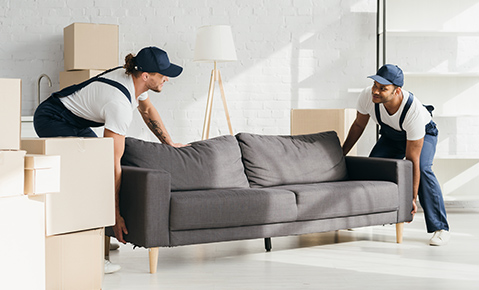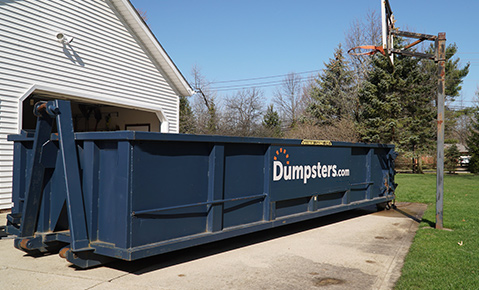 6. Rent a Dumpster
If you're getting rid of more than one couch or have multiple bulky items to toss during a home cleanout, renting a dumpster is a great disposal option. A roll off dumpster allows you to work at your own pace. If you're unsure if your area allows couches in dumpsters, get in touch and we'll let you know based on your city.
With a residential dumpster rental you can expect:
A number of container options fit for projects of all sizes.
Online pickup scheduling for fast and easy debris removal.
Upfront rates that cover delivery and pickup costs.
Search Dumpster Services Near You
More Furniture Removal Resources
Tossing more than just a couch? Check out our other furniture disposal guides, educational articles and helpful blog posts to get rid of clutter in your home.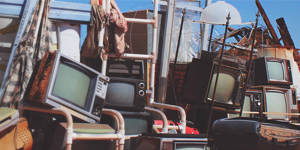 Bulk Waste Disposal Guides: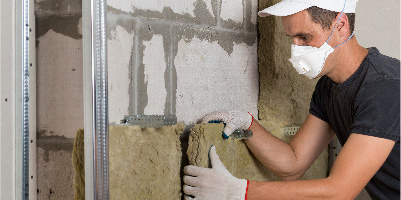 Project Tutorials: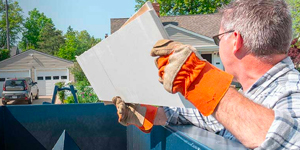 Dumpster Rental Tips: