What to Do With an Old Mattress
Has your mattress lost its spring? When it comes to donating or selling mattresses, there are a few things to keep in mind since mattresses are far more regulated than other household items. In many U.S. states, used mattresses are allowed to be resold as long as they meet state-specific requirements. Take note of what kind of material mattress you are tossing, as regulations can change based on the material type.
Finding a disposal method can be tricky — but don't lose any sleep over it, we're here to help you get rid of a mattress that's past its prime with some disposal tips.
1. Sell It Online
If your mattress has a label that lists the materials within the mattress and it has been steam or chemically treated, then you should be able to sell it. When selling a mattress, it may be easier to work with a retailer, but you can try to sell the mattress yourself online.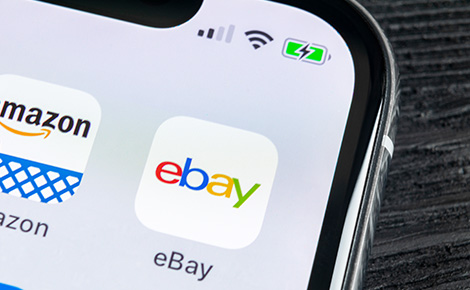 Tips for Selling a Mattress
Including measurements in your listing helps buyers know how your mattress might fit into their bedroom.
Take Good Photos and Videos
Well-lit photos can help potential buyers see your mattress in all its glory so you can sell it for its full value. Take photos of the front and back. The more images, the better chance you'll have at selling it.
If your mattress has any stains or other flaws that do not substantially impact its usability, it's best to call those out in your listing ahead of time. Buyers may be more accepting of cosmetic flaws if they know about them up front instead of being surprised when they come to pick the mattress up.
The best place to exchange items from an online sale is at a public place, like a local coffee shop or gas station.
However, if you're unable to meet your seller out and about, make sure you ask a friend or family member to wait at home with you for the handoff.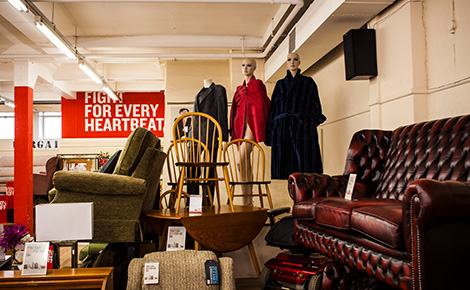 2. Donate It to a Local Organization
Did you know that mattresses can last up to 10 years? You may no longer need the bed, but donating is a great free mattress disposal method that could make a big difference for someone in need. Consider donating to these national organizations, or look into local charities that may be in need. Keep in mind that some donation centers can't take mattresses due to health concerns, so we recommend calling ahead.
Tips for Mattress Donation
Since mattresses are bulky items, many organizations require you to schedule a pick-up or drop-off date. Call ahead to schedule a time that works for you.
Donation organizations only accept bare mattresses. Remove all bedding from the mattress including sheets, coverings and toppers before your pickup.
In order to make a safe donation, clean the mattress by hiring a professional or doing it yourself. A vacuum and spot remover should help clean and sanitize the surfaces.
Wrap your mattress and store it in a clean, dry place until it is time to donate it.
3. Find a Mattress Recycler
The metal springs, wood frame and cotton material in a mattress are all recyclable, but finding a mattress recycling facility may require a bit of research. Depending on where you take the mattress, you may be charged a fee. Check out the resources below to find a recycling service near you.
If you have trouble locating a mattress recycling facility near you, breaking it down for recycling yourself is another option.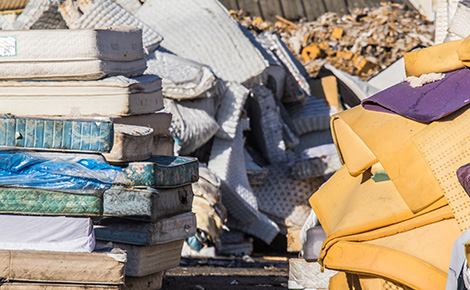 Mattress Material Recycling Options
| Material | Potential Uses |
| --- | --- |
| Foam | Shredded and used as insulating materials or as support pillows. |
| Coils & springs | Melted down and recycled into building materials and appliances. |
| Fibers | Burned to use as fuel or compressed to make pillows, carpet underlay, car seat padding or other textiles. |
| Wood | Chipped and used as fuel or mulch. |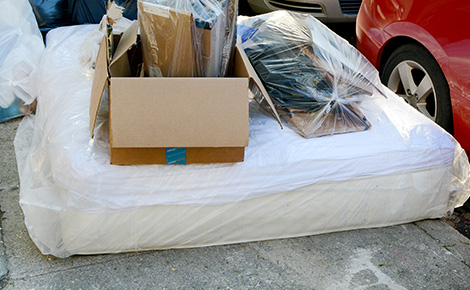 4. Toss It Curbside
Bulk pickup is typically the most convenient in residential settings, but you'll need to take some time to research your local regulations first. At apartments buildings, furniture is not accepted in front load dumpsters. Depending on your area, you'll need to consider possible restrictions, such as:
Extra fees for furniture pickup with regular trash.
Rules for wrapping upholstered furniture in plastic.
Limits on the number of furniture items left curbside.
Tips for Bulk Collection
Contact Your Local Trash Collection Service
Many curbside pickups won't pick up your mattress due to its size. Contact your community waste management service to see if you can set out large items, and if so, ask when the next pickup will be.
5. Hire a Junk Removal Service
A junk pickup team may be helpful if you are physically unable to lift and move your mattress. The service will come and remove the mattress for you. Keep in mind that pricing may vary based on the size of your bed.
The junk removal process typically involves:
Varied rates for different sized items.
Team members entering your home to remove the mattress.
Limited timeframe for disposal of your junk.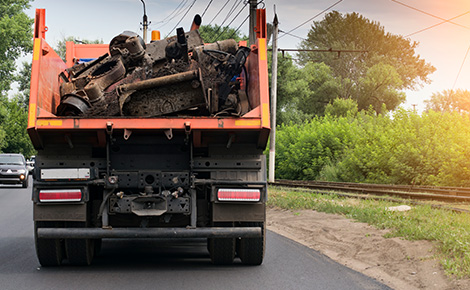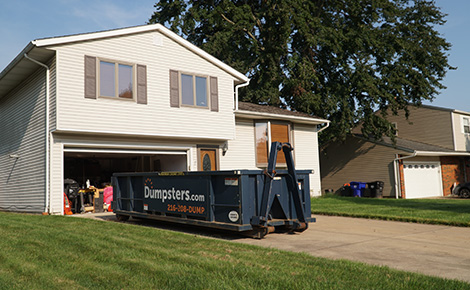 6. Rent a Dumpster
If you live in an area that allows mattresses to be disposed of with a dumpster rental, this can be a great option. When you need to toss multiple items like a mattress, bed frame and box spring, a dumpster rental allows you to work at your own pace. Since mattresses are big and bulky, your local landfill may charge an additional fee for the responsible disposal of your mattress. Not sure if your area allows dumpster disposal for mattresses? Reach out and we'll let you know about any city-specific notes.
With a residential dumpster rental you can expect:
A variety of container sizes to choose from.
Upfront rates including the costs of dumpster delivery and pickup.
Simple pickup scheduling available online.
Search Dumpster Services Near You
More Furniture Removal Resources
Tossing more than just a mattress? Check out our helpful blog posts and dumpster guides to get rid of cutter in your home.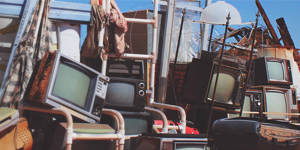 Bulk Waste Disposal Guides: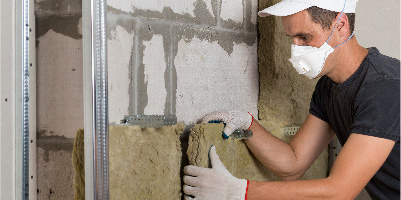 Project Tutorials: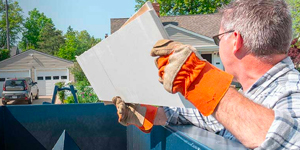 Dumpster Rental Tips: