Your Guide to Bulk Scrap Metal Disposal
The United States sends over 10 million tons of scrap metal to landfills each year — and that's just steel. However, many project managers are now looking for sustainable practices and require construction companies to divert waste.
Finding where to recycle scrap metal can be a difficult process. There are options, but they generally take time and effort to coordinate and are only available in certain cities. In our comprehensive guide to removing scrap metal, we connect you with quick, efficient and sustainable options for jobsite waste removal.
What Kind of Metal Do I Have?
Recycling or disposing of scrap metal often requires using single-stream dumpsters to sort trash onsite as opposed to relying on recycling centers to do it. However, some facilities may only take certain types of scrap metal.
Recycling ferrous metals requires melting them down and removing impurities from the pieces of scrap. Non-ferrous metals are more widely accepted because they can be recycled time and time again without special processing.
Ferrous Metals
Any metal that contains iron is considered ferrous. These metals are strong and durable, which makes them perfect for load-bearing. They are also magnetic. Some common examples of ferrous metals include:
Cast iron
Alloy steel
Carbon steel
Wrought iron
Your Comprehensive Guide to Scrap Metal Disposal
From selling metal racking for rebates to recycling old copper and brass from hotel renovations, we show you the safest and easiest ways to remove scrap metal from your jobsite.
1. Sell
Selling scrap metal is a great way to save or even make money on a job while meeting your project sustainability goals. Keep in mind that the type of metal — ferrous vs. non-ferrous — may impact your ability to sell scraps as well as the quality and quantity of the metal itself. Many buyers will only take certain types and amounts of metals based on market value.
Scrap metal resource Scrap Monster maintains a database of more than 13,000 scrap yards and metal recycling centers across the United States. They even track and report the current market value of metals in their various forms. Use the database to find a facility and buyer near you.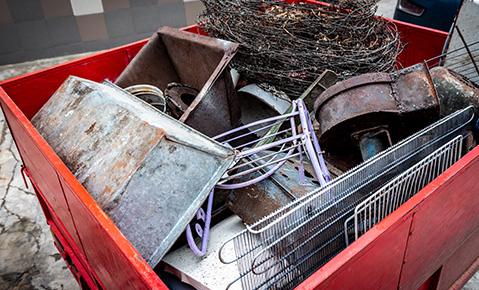 Pro Tip
A lot of projects award bonuses for being under budget. Getting rebates on scrap metal is a great way to make back some of those initial costs while hitting any sustainability goals.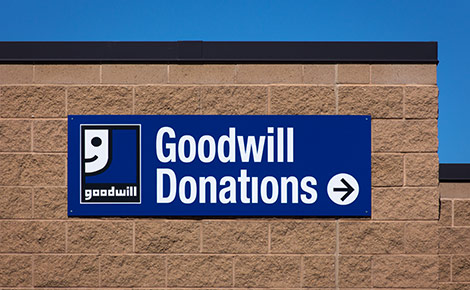 2. Donate
Depending on the size, condition and type of construction or demolition scrap metal, you may be able to donate it to charitable organizations like Habitat for Humanity. Metal fixtures from hotel renovations or used metal appliances from facility maintenance projects are perfect examples of donatable scrap.
However, local donation centers may only take certain types of scrap metal in small amounts. If you manage or purchase for large projects, you may not see the benefit.
3. Recycle
According to IBIS World, there are over 700 scrap metal recycling businesses in the U.S. With more and more companies pushing for sustainable waste management practices, relying on these facilities has become more critical than ever.
Regional access to scrap metal recycling may prove difficult. Depending on the area, there may not be any services available. However, waste management companies have the connections necessary to find the right solutions to achieve your green initiatives.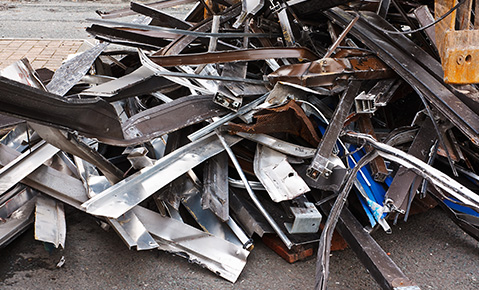 Pro Tip
Laws regarding scrap metal recycling can vary by location. Check out this OSHA guide to compliance to learn more about regulations in your state.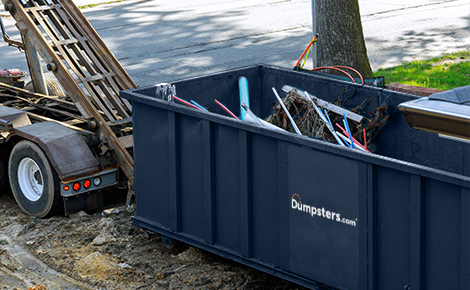 4. Dumpster Rental
The easiest way to dispose of scrap metal debris is to rent a roll off dumpster. Waste removal partners will sometimes reach out to local recycling facilities for you and provide separate, single-stream bins to separate your waste on-site.
Warehouses, retail stores, and large solar fields fitted with metal racking would benefit from the flexibility of a dumpster rental from a nationwide waste management partner. LEED Green Associates like Dumpsters.com's Trevor Ditch and Robert Di Pasquale can also leverage sustainable solutions for projects with green initiatives.
Get Jobsite Dumpster Services
What Is Briquetting?
Briquetting is a process of compressing scrap metal shards, pieces, sludges and dust into small bricks called briquettes. The market for briquetting is estimated to grow between 6% and 8% by 2031. Construction and demolition companies with large amounts of metal shavings and scraps can use briquetting to melt down and reuse the metal or then sell it to scrapyards for current market value.
The biggest disadvantage of briquetting is the machines used to create the briquettes carry high initial and ongoing maintenance costs. That said, briquetting small amounts of metal may not be worth the investment. Use this method for high volumes of metal scraps.
Scrap Metal Disposal FAQs
Is scrap metal hazardous waste?
Yes. Scrap metal should be considered hazardous waste until tested for toxic materials. Metal scraps covered in lead paints and toxic insulation can lead to health complications if not handled or disposed of properly. Wear safety equipment when handling potentially hazardous materials, or have a trained professional analyze your waste.
What metal items cannot be recycled?
Scrap metals covered in powders, sludges or oils used for lubrication can be both toxic to animals and the environment and are typically unrecyclable. Take these kinds of metals to scrapyards and recycling centers specializing in briquetting or the safe processing of harmful materials.
Can I sell scrap metal?
Yes. Scrap metal can be sold to refineries, scrap yards and recycling centers for money or rebates. The quality and quantity of the scrap metal may decide whether or not it can be recycled or sold.
Additional Disposal Resources
Looking for additional tips? Learn more about trash disposal with these blog posts and articles: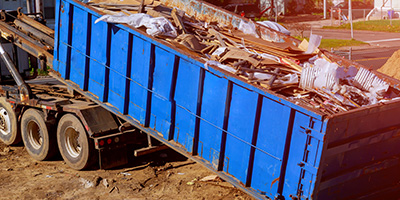 Blog Posts: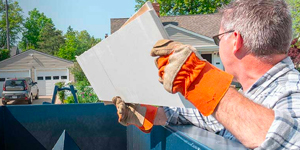 Dumpster Rental Resources: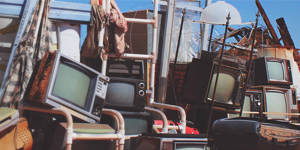 Bulk Waste Disposal Guides: