Roofing Shingles Disposal Guide
There are over a dozen types of roofing shingles, including asphalt, slate, wood, solar, concrete and fiberglass. Many of these types of shingles are weather-resistant, visually appealing and energy-efficient, but some cost more and are less effective than others. The common thread is that they all need to be replaced at some point, which means you need to know how to get rid of the old ones.
Asphalt shingles are used practically everywhere — from minor home improvement projects to major installations of big box stores. In fact, 80% of home and commercial roofing projects use some form of asphalt shingle, mostly due to their extreme weather protection and relative cost.
However, despite asphalt shingles being the most common type of roofing shingle, you may be trying to throw out others. In this guide, we'll show you how and where to get rid of roofing shingles before you bid on a job — including the best places to throw out, recycle or donate your used construction materials — so those projects keep moving.

1. Recycle Roofing Shingles
The easiest kinds of shingles to recycle include asphalt, metal, wood and plastic. However, contractors working on residential homes or commercial buildings may not have access to the recycling resources needed to divert shingles from landfills, especially in remote areas.
Wood shingles can be ground down for animal bedding or mulch. Metal and plastic shingles can be melted down and repurposed. Concrete shingles can be busted up for gravel. Asphalt shingles are also recyclable — generally turned into pavement — but must not contain asbestos.
Earth911 maintains a major database of recyclers throughout North America for all types of shingles. Use the helpful search function to find recycling options near you.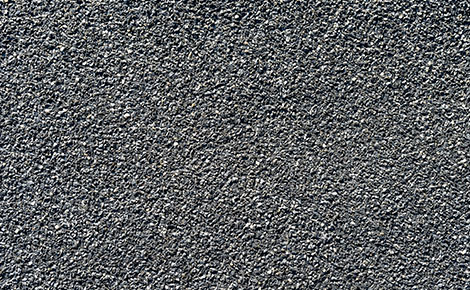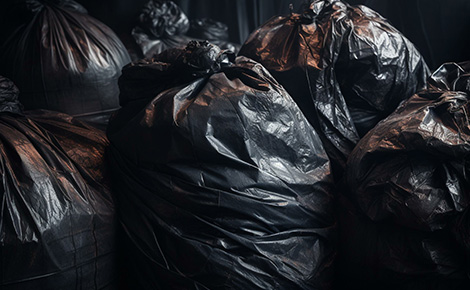 2. Donate Strips & Scraps
Organizations like Habitat for Humanity take donations of all kinds, including roofing shingles. Asphalt shingles are the most sought-after type of shingle and can even be repurposed in new projects. However, there are strict rules for donating roof shingles for reuse.
The shingles must be:
Bagged.
Useable or close to new.
Clean of mold, mildew, algae or asbestos.
Pre-ground (some organizations may require this).
Depending on the area, your donation center might even do on-site pickup.
3. Rent a Dumpster
Contractors and homeowners can also rent dumpsters to dispose of old shingles. Dumpsters are the easiest way to throw out roofing shingles — regardless of the type — without spending time searching for a recycler or donation center.
However, a trusted partner like Dumpsters.com has the ability to dispose of roofing shingles and divert as much of the materials as possible anywhere in the country. A dedicated account manager can set up the testing needed to ensure jobsites are safe and clean of asbestos, which must be done for proper disposal.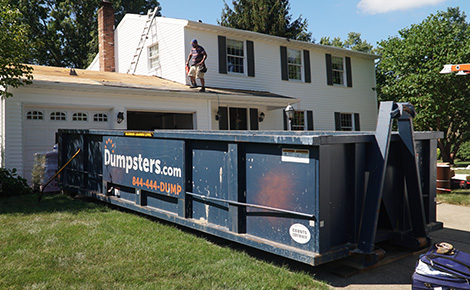 Get Simplified Dumpster Service
What Are the Common Types of Shingles?
Asphalt shingles are classified into three types:
Strip shingles weigh and cost less than other types of asphalt shingles.
Luxury shingles often look like other materials to create visually pleasing designs.
Dimensional shingles are made out of multiple layers of asphalt and appear three-dimensional when installed.
These shingles are easy to dispose of but require specific and important testing to determine whether they contain asbestos, which was regularly used in asphalt shingles prior to 1989.
Save Time With a Dedicated Account Manager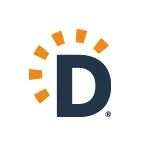 Our in-house LEED Green Associates help account managers streamline the waste removal process for better service made easier. As a result, roofing companies have spent up to 40% less time working with us to coordinate dumpster rentals.
Roofing Shingle Disposal FAQs
Are old roof shingles recycled?
Old roof shingles are regularly recycled, depending on the contractor or homeowner. However, the material used to make the shingles determines the recycling method. Shingle recycling may only be available in certain areas and require additional steps due to potential asbestos contamination.
How much does shingle disposal cost?
Shingle disposal costs vary depending on the type of material used. The average cost to rent a 20 yard dumpster is between $300 and $700 a week. Taking the shingles to a landfill directly costs roughly $40 per ton.
Are old shingles considered hazardous waste?
Old asphalt shingles typically contain asbestos, which is a big health hazard. Newer shingles manufactured after 1989 may not contain asbestos, but the only way to be sure is to have a third party test your shingles prior to removal to ensure the health and safety of your jobsite or home.
Can you put asphalt shingles in the garbage?
Asphalt shingles can go in the garbage, but only if they do not contain asbestos. Contractors must lawfully test unwanted roofing materials onsite or through third-party agencies to ensure everyone's safety.
If asbestos is detected, the shingles must be wetted to eliminate the risk of airborne exposure. After wetting the asbestos-containing shingles, they must be sealed in a leak-proof container or wrapped in a protective material that holds moisture before going to the dump.
Roofing Dumpster Service Nationwide
More Construction Debris Removal Resources
Need to get rid of debris other than shingles? Use these articles and blogs to learn the best ways to dispose of construction materials at your jobsites.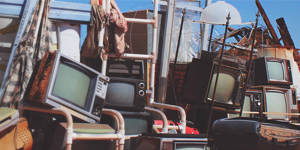 Bulk Waste Disposal Guides: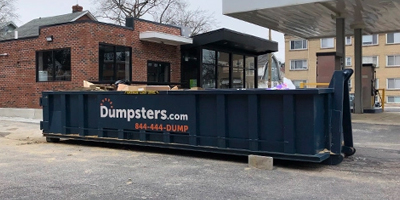 Dumpster Rental Resources: