About Our 2 Yard Trash Bins
With a 2 yard dumpster, it's easy to keep your trash out of sight. These containers are designed to fit in nearly any location and are perfect for organizations that need a bin in tight spaces like alleyways. Call today to see if this front load size is right for you.
Our Dumpster Rental Process:
Tell us about your waste stream.
Get expert advice for your bin size and collection schedule.
We'll get quotes from haulers, then give you the best rate.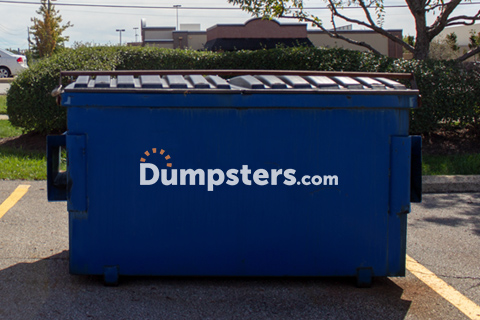 Set Up 2 Yard Front Load Dumpster Service
2 Yard Dumpster Dimensions
So, how big is a 2 yard dumpster? The standard size for the bin is 6 feet long, 3 feet wide and 3 feet high, and it can hold 2 cubic yards of garbage.
Price to Rent a 2 Yard Dumpster
The national average cost ranges from $60-$160 per month.
With us, you'll get a flat rate price that bundles the expenses of delivery, trip and disposal fees, scheduled pickups and taxes.
Prices ranges change based on:
Location.
Debris type.
Pickup frequency.
Local disposal fees.
Add-ons like lock bars and wheels.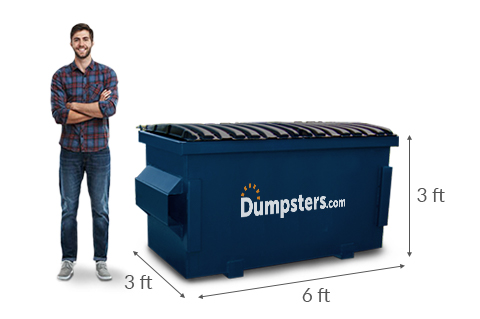 Debris Allowance Included in Your Rate
Our 2 yard dumpsters can hold 400 pounds and 2 cubic yards of garbage, which is covered in your bundled price.
Remember that the weight of your trash can add up quickly. If you're concerned about overages, call your dedicated account manager to discuss adjusting your front load bin size or collection frequency.
Is a 2 Yard Container Right for Your Organization?
Other Bin Sizes
If a 2 yard dumpster is not right for your organization, we have three different sizes. Give our team a call to talk through your options, including multiple 2 yard bins or a mix of front load dumpster sizes, to fit your waste stream.
Call 877-814-9806 to find the right dumpster for your organization.
Size

Information

Dimensions: 6 feet x 4.5 feet x 4 feet
Capacity: 800 pounds

Dimensions: 5 feet x 6 feet x 6 feet
Capacity: 1,200 pounds

Dimensions: 6 feet x 6 feet x 7 feet
Capacity: 1,600 pounds
Advantages of Our 2 Yard Dumpster Agreements
Single Point of Contact
You'll have a dedicated manager on your side to monitor all the front load containers on your account.
Add-On Features
If you're working with limited space like a tight alleyway, you can add wheels to freely move your bin.
Convenient Recycling
Save space in your dumpster with single-stream and cardboard recycling bins to handle paper, glass and plastic.
Resources for Your Dumpster Rental
Use these guides to stop others from using your dumpster, ensure you have enough space for your bin and learn helpful conservation tips.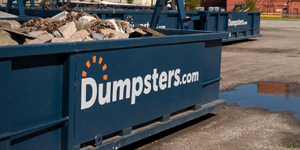 Commercial Service Resources: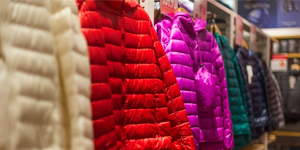 Conservation Tips: