About Our 6 Yard Containers
Whether you own an apartment building or manage a warehouse, we make trash removal simple so you can focus on more important tasks. Our 6 yard front load bins can keep up with large waste streams so your property stays clean. Call today to find a container for efficient waste management.
Our Dumpster Rental Process:
Pick a bin size and choose up to six trash collections per week.
Leave the hauler search to us so you can focus on work.
We'll come back with a quote specific to your organization.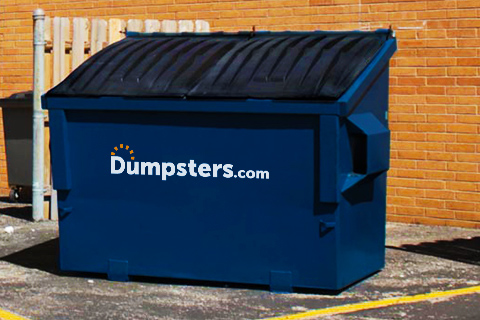 Get a Custom Quote For Your Organization
6 Yard Dumpster Dimensions
How big is a 6 yard dumpster? This container is typically 5 feet long, 6 feet wide and 6 feet high and holds 6 cubic yards of trash.
Cost of a 6 Yard Dumpster Rental
The national average price ranges from $95 to $350 per month. The cost of your rental comes at a flat rate and includes delivery, regularly scheduled collections, fuel charges, environmental fees, recovery charges and taxes.
Price ranges vary depending on:
Location.
Debris type.
Local disposal fees.
How often you want your bin serviced.
Add-on features, like locks or drain plugs.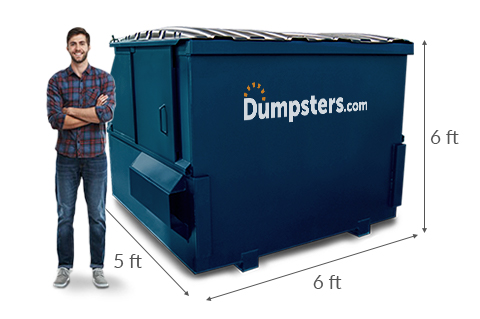 Weight Limit Included in Our Price
A 6 yard container holds 6 cubic yards of trash, but no more than 1,200 pounds.
Disposal costs for this amount of debris are covered in our rate. Keep in mind that the weight of your garbage adds up fast. Discuss your regular waste stream with our experts to decide on a bin with the capacity you need to avoid overage charges.
Is a 6 Yard Dumpster Right for Your Organization?
Other Container Sizes
If you're not sure a 6 yard dumpster is right for you, we have three other size options for you to choose from. Keep in mind that you can rent multiple bins in different sizes to accommodate your daily trash. If you need help choosing the right container, reach out to our team.
Call 877-814-9806 to find the right dumpster for your organization.
Size

Information

Dimensions: 6 feet x 3 feet x 3 feet
Capacity: 400 pounds

Dimensions: 6 feet x 4.5 feet x 4 feet
Capacity: 800 pounds

Dimensions: 6 feet x 6 feet x 7 feet
Capacity: 1,600 pounds
Benefits of Renting a 6 Yard Container With Us
Consistent Schedules
Arrange up to six pickups per week, and we'll give you a service calendar to help you keep track of collection days.
Consolidated Billing
We'll keep your payment information securely on file for hassle-free invoicing across all your locations.
Convenient Recycling
If you throw out a lot of packaging materials, paper or plastic, we'll get you a bin solely for recyclable items.
Resources for Your Front Load Dumpster
Use these guides to stop others from using your container, keep your bin out of view and learn helpful industry tips.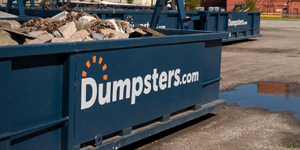 Commercial Service Guides: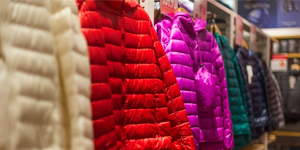 Waste Diversion Tips: