About Our 4 Yard Dumpsters
Manage your waste stream effectively with a 4 cubic yard dumpster. Whether you own a convenience store or manage an apartment complex, our dedicated team will monitor your waste stream to keep your property clean. Call to get your agreement started today.
Our Dumpster Rental Process:
Tell us about your organization and waste stream.
We'll collect quotes from local haulers for you.
Set up service at a monthly price that fits your budget.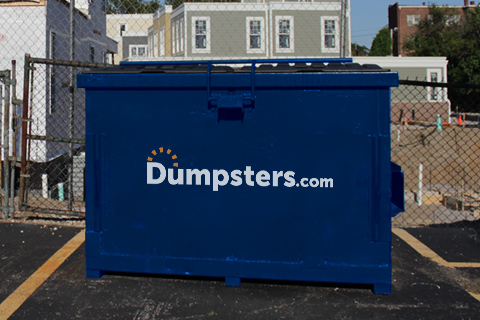 Get a 4 Yard Trash Container for Your Business
4 Yard Bin Dimensions
How big is a 4 yard dumpster? The typical size is 6 feet long, 4.5 feet wide and 4 feet high and holds 4 cubic yards of garbage.
Cost to Rent a 4 Yard Dumpster
The national average price ranges from $75-190 per month.
With us, you'll get a flat rate that bundles the expenses of delivery, scheduled pickups, fuel fees, disposal fees and taxes.
Prices vary based on:
Location.
Debris type.
Local disposal fees.
Collection frequency.
Add-on features like lock bars and wheels.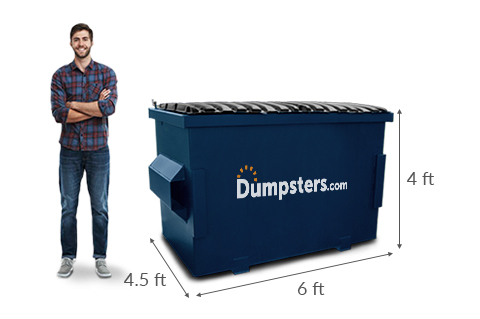 How Much Trash a 4 Yard Dumpster Holds
Our 4 yard dumpsters can hold 800 pounds and 4 cubic yards of garbage, which is covered in your bundled rate.
Keep in mind that even though your price won't change week-to-week, the weight of your trash might. If you find yourself continually exceeding your weight or volume limit, give our team a call to swap your bin for a larger size or adjust your service frequency.
Is a 4 Yard Bin Right for Your Organization?
Other Container Sizes
Not sure if a 4 yard dumpster is right for you? We have three additional size choices available. Give our team a call to talk through available features and customize your agreement.
Call 877-814-9806 to find the right dumpster for your organization.
Size

Information

Dimensions: 6 feet x 3 feet x 3 feet
Capacity: 800 pounds

Dimensions: 5 feet x 6 feet x 6 feet
Capacity: 1,200 pounds

Dimensions: 6 feet x 6 feet x 7 feet
Capacity: 1,600 pounds
Benefits of Our Commercial Dumpster Agreements
Centralized Billing
From one location to a nationwide franchise, we'll keep your information on file so that payments are a breeze.
Simple Recycling
We offer single-stream and cardboard recycling to help you minimize your environmental footprint.
Quarterly Reports
We'll monitor and gather data about your waste output, then give you suggestions to adjust your agreement as needed.
Resources for Your Commercial Dumpster Rental
Want to learn more dumpster best practices? Read these guides to learn how to read your bill and reduce your waste output.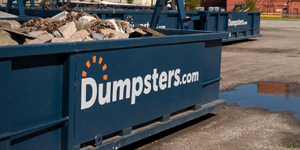 Front Load Bin Resources: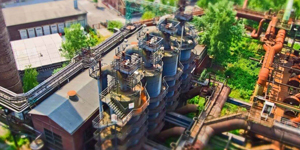 Waste Output Reduction Tips: