Streamlined Trash Collection for Your Store
From damaged dry goods and organic waste to old displays and cardboard boxes, your store accumulates a lot of trash – that's where we come in. Our professional team will help you customize a supermarket waste management plan to meet all your needs, including organic trash disposal and recycling.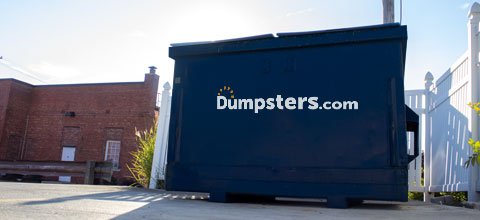 Connect With a Waste Disposal Expert
Organic Waste Disposal and Recycling – Simplified
Whether you run a corner store or a nationwide franchise, we'll keep your trash under control. Our team will help you select the right capacity for your waste stream, giving you the option to mix and match containers – whether that's one 4 yard, two 6 yard bins or a combination of sizes. Ask your account manager about renting a recycling dumpster. To further customize your service, we offer single-stream recycling in most areas to sustainably handle non-organic trash.
Trash Pickup Catered to You
With us, you can say goodbye to expired food without the hassle. You have the flexibility to choose between weekly, biweekly and monthly collection schedules to handle any volume of food waste efficiently.
We have options available to further customize your bin, including:
Drain plugs to contain wet waste.
Lids to keep debris from flying away.
Locks to prevent others from using your bin.
Cardboard-only bins to sustainably manage packaging.
Tossing food waste at your restaurant? We have you covered.
Types of Waste We Accept
We'll take a range of undesirable food items and other materials from your store.
Produce
Beverages
Meat and fish
Dairy products
Eggs and cartons
Baked goods
Floral debris
Coffee waste
Electronics
Displays
Cardboard and paper
We'll Dispose of Your Food Waste Responsibly
With our tailored service, we'll ensure your trash is picked up on time and handled properly. You'll be assigned an easy-to-reach account manager to monitor your waste needs and help you throughout your agreement.
Convenience
Ability to coordinate trash pickup for multiple locations, from regional chains to nationwide franchises.
Flexibility
Schedule extra pickups or update service prior to holidays and any other busy time of the year.
Reliability
Prompt collection and service day calendars to keep your organic waste from piling up.
Stock Up on Supermarket Smarts
From food waste facts to grocery store remodeling tips, check out our blog for industry information.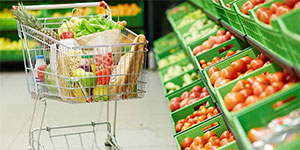 Find the answers to your questions about food waste.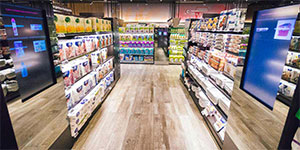 Learn what shoppers are looking for in a modern grocery store.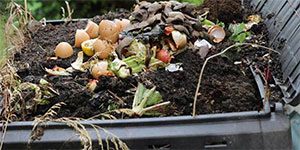 Use these tips to sustainably manage organic waste.